Inventory Shortages: What do they mean to me?
If you've driven past a Tampa car dealership recently, or if you're looking for a new or used truck, car, or SUV, you might have noticed that there are fewer cars available than a few years ago. What's going on in the automobile market, and what does that mean for shoppers like you? Read on to find out!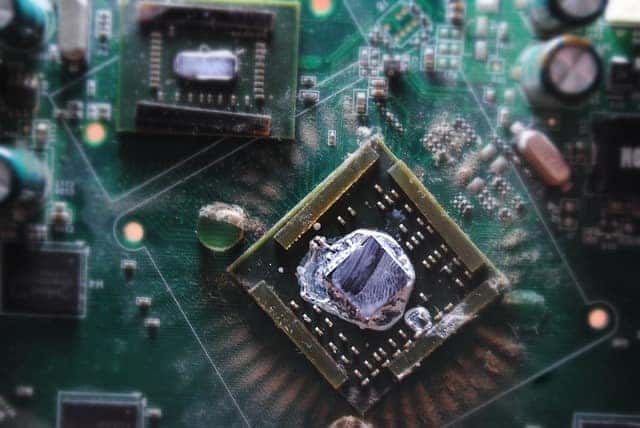 1. Microchip Shortages & Supply Chain Bottlenecks
Modern cars are smarter than they've ever been – which means they use more computer components, such as microchips, than ever before. Every car made in the past ten or so years has at least two or three dozen microchips in it.
When the COVID-19 pandemic hit in 2020, automakers shut down factories for a while, both to protect their workers and to respond to a sharp drop in new car demand, due to the shut down. At the same time, demand for other computers, which also use microchips, surged, since more people than ever were working from home. That means that when the auto industry came back and started putting in orders for chips, those manufacturers were unable to keep up with the demand, creating the bottleneck in the supply chain.
Other factors outside of anyone's control, such as the Texas blizzard and a fire at a Japanese chip factory, just added fuel to the fire, the outcome of which is empty or near-empty car lots all around the country.
2. What if I need a Car Right Now?
If you need a used or new car sooner rather than later, you're not alone. Demand has remained steady even as supply has been dropping off over the past few months.
Here at Stadium Toyota, we're committed to providing the Toyota SUVs, cars, and trucks our clients need as soon as possible. That's why we have a pre-order program: you can put a deposit down on a Toyota vehicle and we'll honor that price when it arrives to our dealership. If the price has dropped, we'll sell it to you for the lower price!
3. Your Trade-in Is Worth More Than Ever Before!
The other side of the chip shortage is that dealerships are offering better deals than ever on trade-in vehicles, to try and get their inventory levels up. That means if you have a car you want to trade in, now is the best time to do so!
At Stadium Toyota, we're willing to pay higher than the market value for your vehicle, so it's a great time to trade in or trade up your used car.
Don't let the chip shortage keep you from finding your next Toyota! Give us a call to pre-order your new Toyota, start an appraisal online for your trade-in, or if your Toyota needs repairs, schedule an appointment or contact our service department today!