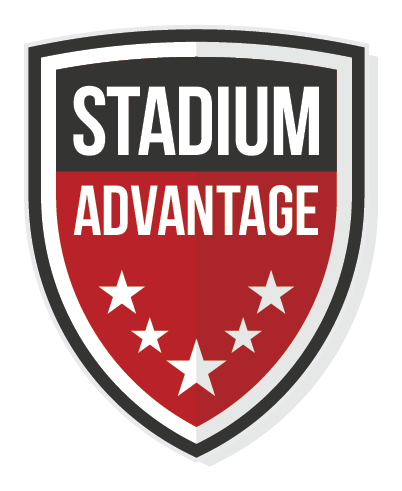 Our Advantage is Your Benefit
At Stadium Toyota, you receive exclusive features and benefits to both enhance and protect your vehicle. From protective coatings for your paint, headlights and interior surfaces to anti‑theft VIN etching and roadside assistance, we provide you the most value for your money. Guaranteed.
Shop Inventory
Benefits Overview
Receive $5,200+ in value-added benefits with your new Toyota purchase!
---

Exterior painted surfaces have been treated to protect against UV rays and other environmental pollutants for 12-months or 12,000 miles. The interior has also been treated to prevent stain absorption in carpets and fabric seating surfaces. Includes one (1) FREE product re-application.

Protects your vehicle's painted door edges and door cups from chips and scratches. Made of a rugged 8mil polyurethane and then hand applied to each door to provide you long-lasting protection that won't yellow or flake with age.

The windshield has been treated with a special Rain Repellent used by the U.S. Air Force which adds a hydrophobic coating that quickly repels water and provides better driving visibility in the rain. Includes three (3) FREE product re-applications.

A special UV coating is applied to protect headlights from discoloration caused by oxidation, UV rays and humidity for 6-years or 72,000 miles on New Vehicles; and 12-months or 12,000 miles on Pre-owned Vehicles. Includes one (1) FREE product re-application.

Enjoy UNLIMITED Car Washes at no additional charge when you service your vehicle with us at Stadium Toyota as part of your regular scheduled maintenance.

The interior has been treated with a non-toxic, anti-microbial agent to withstand mold, mildew and bacteria on all high-touch surfaces such as the steering wheel, shifter, radio and door controls. Includes one (1) FREE product re-application.

The Vehicle Identification Number (VIN) has been etched onto select windows as a theft deterrent. The VIN etch can be used by law enforcement to identify your vehicle in the event it is lost or totaled due to theft.

On Pre-owned Vehicles, the entire ventilation system has been treated for mold, mildew and bacteria that can cause offensive odors and allergic reactions. This service is recommended 1-2 times per year.

Nitrogen inflated tires lose air 3-to-4 times slower than oxygen; promoting better fuel economy and reducing wear. Includes a single-use $50 credit towards tire repair or replacement and three (3) FREE nitrogen refills.

Includes on-demand, 24/7 roadside assistance. If you have a flat tire, dead battery, out of fuel, locked out or need a tow, help is just a phone call away. Track the arrival time LIVE from your smartphone. First incident included.

Included in the customer welcome kit are premium, travel-size car care products which help to keep your vehicle looking its best.

Deposit Protection helps cover the initial deposit for your vehicle by offering you $2,500 in the event of a total loss. Even if you didn't put any money down, you are still eligible. Single-use, 90-day coverage included.

ID Theft Restoration services protects your entire family in the event you are a victim of identity theft. This fully managed service will document, dispute and reverse all fraudulent transactions; restoring your identity to pre-theft status. Included for one (1) year.
What makes buying from Stadium Toyota different?
At Stadium Toyota, you receive the most value for your money. Guaranteed. With the Stadium Advantage, you receive over $5,200 in value-added benefits with your new car purchase.
---
Visit our ToyotaDealership
In Tampa, FL 33614
---